10 Nature-Filled Experiences to See in Fort Worth
Texas is known for its wide-open spaces, from rolling plains to glistening lakes and peaceful rivers. One of the perks of living in Fort Worth is the expansive skyline that moves from beautiful silhouettes of the city to lush natural areas. Fort Worth residents can enjoy outdoor activities year-round in some of the most beautiful settings in North Texas. The DFW area has thriving nature preserves and well-maintained parks, where you can take a scenic drive along the open road or hike the winding trails along the Trinity River.
Here are 10 gorgeous nature experiences in the Fort Worth area that you can reach in your new Hyundai from Hiley Hyundai of Fort Worth.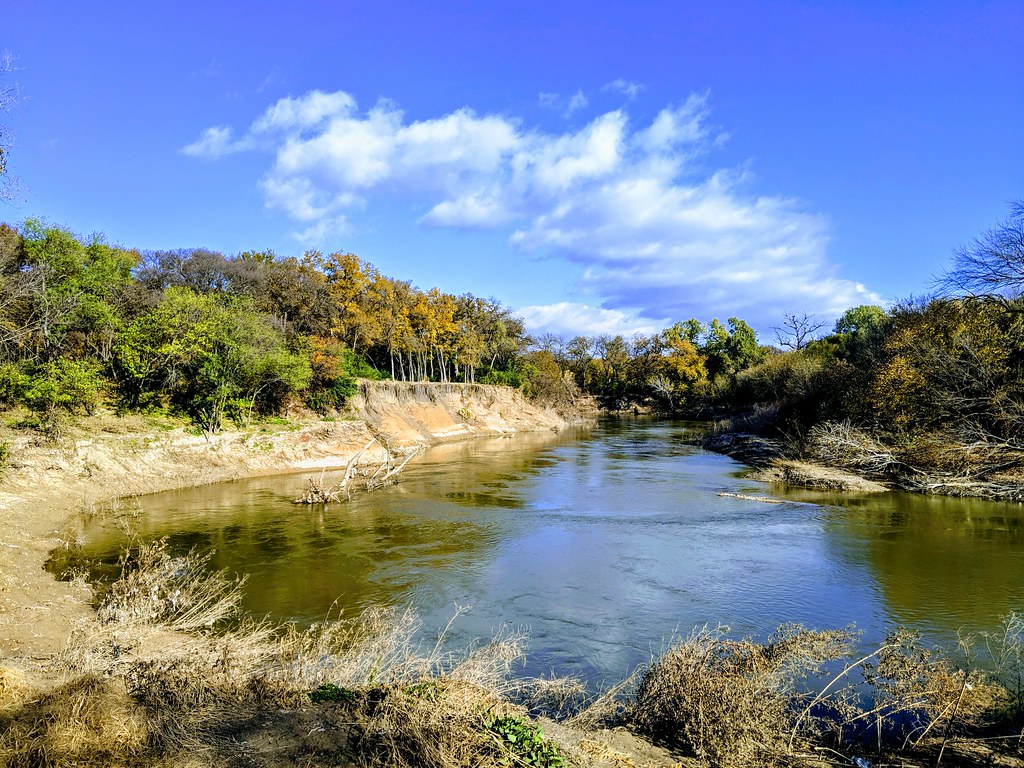 Image via Flickr by Lars Plougmann
Fort Worth Water Gardens
You can find beautiful landscaping within Fort Worth's urban center at the Fort Worth Water Gardens, a stunning oasis featuring cascading fountains with unique architectural details. Surrounded by a grove of shady trees, the Water Gardens offer a secluded getaway from the bustle of the city despite its location right next to the downtown Convention Center. The gardens include three unique pools, including one featured in Logan's Run, a 1976 sci-fi movie. Its winding geometric steps spiral downward among walls of flowing white water. At night, the water gardens light up for one of the most breathtaking sights in the city.
Fort Worth Botanic Garden
Head to the Fort Worth cultural district to uncover the beauty of the Fort Worth Botanic Garden, the oldest of its kind in Texas. The Botanic Garden sprawls across 110 acres of vibrant native flora and exotic plants with 22 distinct gardens, including the Rainforest Conservatory, the Republic of Texas Rose Garden, the Cactus Garden, the Perennial Garden, the Backyard Vegetable Garden, the Texas Native Forest Boardwalk, the Water Conservation Garden, and a greenhouse for special exhibitions. The Botanic Gardens have plenty of convenient free parking and offer free admission to most areas of the garden.
Fort Worth Japanese Garden
An extension of the Fort Worth Botanic Garden, the Japanese Garden charges a small $7 admission fee for access to seven and a half acres of Japanese foliage, serene bridges, and ponds filled with colorful koi fish. In the fall, enjoy the bright oranges, reds, and pinks of the landscape as Japanese maples, cherry trees, and magnolias change color. In the springtime, flowers bloom for a short period. The Japanese Gardens opened in 1973 and has since grown with gifts from Nagaoka, Japan, Fort Worth's Sister City. The garden also hosts Japanese cultural festivals twice a year, where you can enjoy art and food among some of Japan's most beautiful native plants.
Lake Lewisville
Lake Lewisville is a favorite local spot for boating, hiking, picnicking, and swimming in the 29,000-acre reservoir supplied by the Trinity River. Lake Lewisville boasts 233 miles of shoreline perfect for all sorts of outdoor recreation, with fishing guides, swim areas, pristine beaches, parks, trails, and golf courses. You can also rent a boat, jet ski, kayak, or paddleboard at the nearby marina and enjoy riding the waves. If you're interested in camping, you can choose from several designated campgrounds with amenities ranging from primitive campsites to furnished cabins.
Fort Worth Nature Center and Wildlife Refuge
The Fort Worth Nature Center spans 3,621 acres of native habitats such as prairies, forests, and wetlands. Officially founded in 1964, the Fort Worth Nature Center acts as a wildlife refuge and a time capsule of native flora and fauna from before Lake Worth was built. Visitors can explore over 20 miles of trails on a guided or independent hike, where they might spot the bison herd that lives in the area.
River Legacy Park
Head to the nearby city of Arlington to River Legacy Park, where you can enjoy 1,300 acres of trails, picnic areas, playgrounds, and views of the Trinity River. Ride along their 10-mile bike trail or take your canoe out on the river at the designated canoe launch. You can also visit the on-site River Legacy Living Science Center for an educational experience. You can learn about the local habitat through interactive exhibits or interact with native animals during educational programs. Visit their gift shop for a unique memento of your experience.
Cedar Ridge Preserve
Partway between Fort Worth and Dallas, you'll find Cedar Ridge Nature Preserve's nine different hiking and biking trails, ranging from easy to difficult. You can also visit a butterfly garden and a nursery filled with native North Texas plants. As the home to the black-capped Vireo, a rare species of bird, the Cedar Ridge is a popular location for bird watching and wildlife photography.
Dinosaur Valley State Park
Dinosaur Valley State Park allows visitors to explore ancient rock formations and see well-preserved dinosaur footprints in the Paluxy River bed. Their convenient park store has all the supplies you need to explore over 20 miles of trails, fish in the river, or go swimming. Horseback riding is also popular in the wooded, rocky South Primitive Area, where you can bring your own horse or sign up for guided trail rides and take in the scenic landscape.
Discovery Gardens and Butterfly Park
Fair Park is home to the Texas Discovery Gardens, a sanctuary for plant species and native wildlife, including birds, insects, and butterflies. You can take a scenic stroll through themed gardens, or schedule a private butterfly release for a special occasion. Regular admission to the tropical two-story Butterfly House is included with the $10 Discovery Gardens ticket.
Trinity Park
Located right next to the Fort Worth Zoo, Trinity Park encompasses 252 acres of scenic trails with a duck pond, multiple playgrounds, and a fishing pier. Trinity Park is well maintained and has convenient water fountains and restrooms across the park. You can ride the Forest Park Miniature Railroad on a quaint five-mile loop through the park, or have lunch under one of the many picnic pavilions.
Was your favorite nature escape on our list of the best North Texas outdoor experiences? Wherever you want to explore, Hiley Hyundai of Fort Worth can take you there. With many natural wonders right here in town, you can easily turn your test drive into an adventure.