How To Choose Insurance When You Purchase Your First Vehicle
Buying your first car is an exciting experience that deserves to be celebrated. Before you drive your new vehicle off the lot to take it for a victory lap around the neighborhood, make sure you protect your investment. Read on to learn how to choose insurance for your first vehicle and discover some tips that will help you get a great price.
Determine What Type of Auto Insurance You Need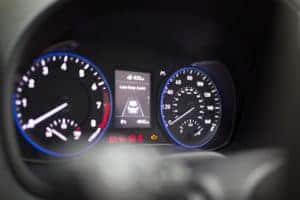 The type of car insurance you need for your vehicle may vary depending on the state you live in and whether you choose to finance your car when you purchase it. While most states require drivers to carry liability insurance for their vehicles, there are several types of auto insurance policies available. Some of the most common components you'll see listed in auto insurance policies include:
Collision insurance: If you're in an accident, collision insurance covers the damage to your vehicle, regardless of who is at fault. With this insurance, you may receive up to the full cash value of your car if it's totaled in an accident.
Liability insurance: If you damage someone else's car or property while driving, your liability insurance will cover the damages. It also covers injuries others may receive as a result of the accident and any legal defense costs you incur if someone sues you.
Comprehensive insurance: This type of coverage pays for theft and damage claims from fire, flooding, hail, vandalism, and falling objects. It also covers damage that results from hitting an animal with your vehicle.
Some states may also require you to purchase additional coverage, like an uninsured motorist policy or personal injury protection. Research the laws and regulations in your state to make sure you take out the proper amount of coverage for your vehicle. Then check with your leasing agent or lender to make sure you understand what type of insurance they require as a part of your agreement with them.
Research Optional Coverage Policies
While it's important to make sure you have at least the minimum level of coverage your state requires, there are several optional auto policies you might want to consider taking out as well. Some examples of optional auto insurance coverage include:
Rental insurance.
GAP insurance.
Uninsured motorist/under-insured motorist coverage.
MedPay coverage.
Personal injury protection.
Assess your risk level to determine whether adding any of these optional auto coverage policies to your plan makes sense for you. While taking out optional coverage may cost you more upfront, it may also save you money in the future if your vehicle is involved in an accident.
Compare Quotes From Multiple Insurance Companies
Rates can vary substantially from one insurance provider to the next, so it's smart to shop around and compare quotes before you choose your policy. Request quotes from several auto insurance companies for the same level of coverage. This will allow you to compare your options side-by-side.
To save time, you can work with an independent insurance agent who can help you determine what type of coverage you need. This can prevent you from paying more than what's necessary while also ensuring you're protected if something happens to your vehicle. You can also use an online car insurance comparison tool, like Insurify, Insurance Auto Group, or Compare.com, to compare quotes from multiple insurance companies.
Look for Discounts
Once you've narrowed your options down to just a few auto insurance providers, ask about the discounts each of them has available. There are at least a dozen common discounts that car insurance providers offer, so you'll probably qualify for at least one of them. Some of the discounts you might discover include:
Multi-policy discount: If you bundle your auto insurance policy with another insurance policy through the same company, they may offer you a lower rate. This is why many drivers choose to purchase their car insurance through the same company that they get their home, renters, or life insurance from.
Multi-car discount: This discount applies to drivers who insure more than one vehicle with the same insurance company.
Vehicle safety discounts: Cars that come equipped with certain safety features, like air bags, anti-lock brakes, and daytime running lights, may be eligible for additional safety discounts.
New car discount: If you purchase a vehicle that's less than three years old, you may be eligible for a new car discount, which often ranges between 10% to 15% off of your monthly premium.
Anti-theft device discounts: If your vehicle has anti-theft features, like a GPS system or VIN etching, you may be eligible for an anti-theft device discount, which can get you between 5% and 25% off.
Good driver discounts: Having a clean driving record can also qualify you for discounts to decrease the amount you pay for auto insurance each month.
Defensive driver discounts: Taking an approved defensive driving course can reduce how much you pay for auto insurance by 5% to 10%.
Good student discount: Even getting good grades in school can lower how much you pay for your auto insurance by 8% to 25%.
Gather Your Information
In order to purchase an auto insurance policy, there are some basic details you'll need to provide. Gather the following pieces of personal information so you have everything you need ahead of time:
Driver's license number.
Home or vehicle storage address.
Date of birth.
Occupation.
Marital status.
Education level.
Vehicle identification number.
Driving history.
If you've completed a safe-driving course, you may also want to submit proof of this certification to lower your monthly insurance policy rates. It's also important to note that if you plan to have other drivers listed on your auto insurance policy, you will need to submit the same information for them as well. Reach out to the other drivers you want to include on your policy ahead of time to make sure you have everything you need. This can help you streamline the application process.
We hope our article about how to choose insurance for your first vehicle makes your decision a little easier. If you have any questions about financing your next car or you want help some help choosing the right one, let us know. Our team at Hiley Hyundai of Fort Worth is always here to help. Just send us a message online, give us a call at  817-367-4000, or visit our dealership in person to get started.